Looking for a rewarding job that does not require much from you? As long as you have good English, math and IT knowledge – coupled with physical stamina – you can succeed as a warehouse worker.
Given the many processes that go inside the warehouse, the job opportunities are aplenty. All prospects are important, but some of the most important jobs include the shipping and receiving of goods. Without these services, the warehouse cannot fulfill its task delivering its products to the customers.
If you are interested in this fascinating job opportunity, then make sure to brush up on these facts about the shipping and receiving job descriptions in the warehouse.
Shipping Clerk Job Description
The shipping clerk is an essential part of the warehouse workforce. As the title suggests, he is in charge of monitoring both incoming and outgoing shipments. He needs to ensure that the orders – bound in or out – are filed accurately.
A shipping clerk is also in charge of keeping inventory records. He needs to monitor the delivery date, shipment weight, and additional charges of the freight, if applicable.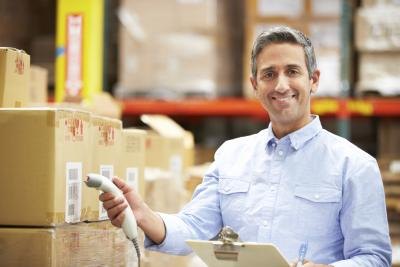 To expedite the process, the clerk will be asked to use electronic gadgets such as radio frequency identification scanners. These machines will then save the record in the database inventory system for tracking and monitoring.
Apart from these main responsibilities, here are other tasks that a shipping clerk must carry out:
Create shipment invoices
Compute freight costs for outbound parcels
Move cargo with the help of pallet jacks, forklift, and other equipment
Because almost all industries require warehouses, the work environment and schedule of a shipping clerk might vary. Some have to work in offices where they can draft reports, manage shipping schedules, calculate freight costs, and perform other related duties.
Some clerks, on the other hand, have to work in the bowels of the warehouse. Here they can perform product inventory, as well as communicate with managers regarding the preparation of the items for shipment.
Receiving Clerk Job Description
Another integral part of the warehouse workforce is the receiving clerk. He is in charge of receiving, verifying, and recording products and materials that are delivered to the warehouse. Additionally, he is responsible for the storage of shipment inventory.
Like the shipping clerk, a receiving clerk is in charge of the proper movement/transportation of warehouse goods. With that being said, he needs to carry out the following tasks:
Route or deliver materials to the concerned departments with the use of conveyor, sorting bins or hand trucks.
Establish transport methods, rates, and routes necessary for the goods to be shipped out of the warehouse.
Pack, seal, label, and place postage labels on products to be shipped with the use of any of the following: postage meter, hand tools or power tools.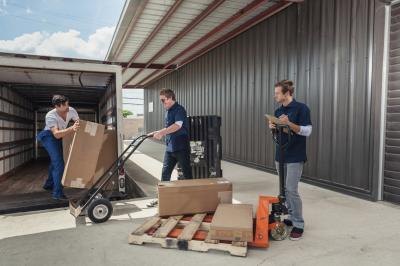 Other responsibilities of a receiving clerk include:
Examine shipment contents to make sure that it is same with the invoice/manifesto.
Record freight data for recordkeeping, reporting, and accounting purposes. Data that should be noted include weight, fees, and space availability. Other pertinent facts that should also be gathered include discrepancies and damages in the shipment.
Create documents such as bills of lading and work orders.
Request items and products for stocking, and maintain adequate inventory of such goods.
More than just the physical toil associated with warehouse work, receiving clerks have to be great communicators as well. After all, they are in charge of communicating with manufacturers regarding the shipping and delivery of materials. They also need to converse with concerned individuals to discuss shortages and damages to incoming shipments, among other shipper issues.
Shipping and receiving clerks make the warehouse world go round and round. Without them, the process would go into a grinding halt. Take part in any of these exciting job opportunities by becoming a part of the warehouse team.